Price Per Piece

Size
Retail (MSRP)

Wholesale
16" x 16"
$5.25

$2.55 - Save 51%

16" x 24"
$5.95
$3.40 - Save 42%
20" x 40"
$10.95
$8.00 - Save 26%
26" x 59"
$18.95
$15.00 - Save 20%
Dry Me A River drying towel 2-Pack is TRC's highest quality microfiber waffle-weave drying/detailing towel and the #1 selling choice of numerous automobile manufacturers, collector car clubs, professional restorers, and detailers everywhere since 1999!
This towel will deliver a scratch-free / swirl-free finish through hundreds of uses. Pamper your paint and finish with the softest, most scratch-resistant microfiber towel product line available.
Recommended Uses:
Drying Towel; Windows, Glass and Mirrors; Runny / Liquid Detailing Products

Product Details:

Lint-Free / Non-Abrasive
Waffle Weave Pattern is an Excellent Choice for Wiping Windows, Glass and Mirrors...or All Over Your Car
Absorbs Up To 10 times Its Weight in Moisture
Highest Korean Quality Split Microfiber
Effective for the Removal of Dust and Dirt Without the Use of Chemicals
Also Safe To Use On All Electronic Equipment and Screens / Optics
Extremely Durable - Ability to Withstand Hundreds of Washings with Proper Care
Product Information
GSM:  390
Blend:  70

% Polyester / 30% Polyamide

Weave:  Waffle Weave
Border / Edging:  Buttersoft

™ Suede Edge

Country of Origin:  Korea
Care Instructions
View our Microfiber Care Instructions
Customer Reviews
Write a Review
Ask a Question
12/15/2021
David R.

United States
Outstanding Quality
Great high performance rags. The glass micro fiber towels are excellent leaving glass streak free and with NO LINT! All have very high absorbing performance.
12/13/2021
Aaron C.

United States
Solution to streaks and lint on glass/mirrors
Was having an issue using regular microfiber towels, as they would leave streaks and lint. So far, I've these twice and have left any lint and streaks.
12/07/2021
Jutta B.

United States
Will buy again
Great towels , very absorbing!! I use them in my kitchen. They just keep on drying.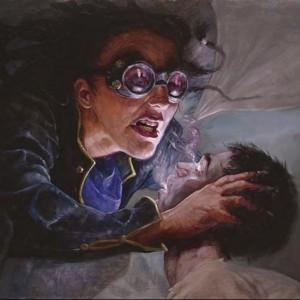 JO
09/14/2021
James O.

United States
Buy these now!
Best towel I've found to dry any vehicle, boat, RV or motorcycle
07/21/2021
Jon H.

United States
Great drying towel
Great towel, one towel dried the whole car!