Price Per Piece

Size
Retail (MSRP)

Wholesale
10" x 10"
$15.95

$10.00 - Save 37%

The Cyclone 10X Wash Pad is the finest professional quality plush microfiber detailing wash pad value you will find - premium 70/30 blend Korean quality, premium performance, and premium TRC Value. Its huge 10"x10" size (200 square inches of surface area) is a first in the marketplace for this type of higher-end microfiber wash pad material. TRC has responded to numerous online forum requests, emails and calls from around the world to create a larger, high-quality microfiber pad than previously available. You'll find many of our competitors selling their own premium wash pads of similar quality and performance in a much smaller less-than-half size, at a higher cost. These are not "cheap knock-off's" made from inferior materials. 
Additional Product Details:
Hundreds of Thousands of Premium AA-Grade (Highest Grade) 70/30 Blend Split Korean Microfibers Per Square Inch that Hold a Huge Amount of Your Favorite Suds
Long, Luxurious Fibers that Quickly and Safely Encapsulate All Dirt and Road Grime From Your Vehicle and then Easily Rinse Free for the Next Pass


The Finest Materials and Seams that are Carefully Double-Stitched and Hidden For the Ultimate in Protection and Durability

Materials Tested Around the World in All Conditions to Find the Perfect Microfiber / Foam Pad Combination

Perfect Partner with Optimum Car Wash or Optimum No Rinse (ONR): Create a World-Class Level of Lubrication to Safely & Easily Glide Over All Types of Paint and Greatly Reduce Washing Induced Marring


With Proper Care The Rag Company's CYCLONE 10X Wash Pad will Last and Last Through Seasons of Washes

Manufactured in South Korea on the Highest Quality German Microfiber Production Equipment (Karl Mayer)

CYCLONE COMBO Also Available - Both 10"x10" CYCLONE 10X Pad + CYCLONE Mitt For Only $23.95! Save An Additional 18%

Product Information
Blend:  

70% Polyester / 30% Polyamide

Country of Origin: South Korea
Care Instructions
View our Microfiber Care Instructions
Customer Reviews
Write a Review
Ask a Question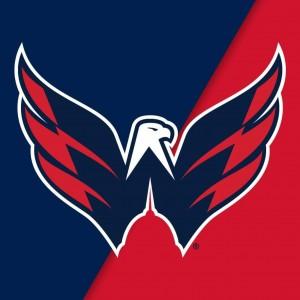 ID
11/18/2021
Integrity D.

United States
Awesome Quality & Durability
I've been using these pads in my detailing business for 2 years now. These pads are amazing. They are easy on painted surfaces, easy to clean and last a long time. I've found no reason to switch to another brand yet. They hold lots of liquid and suds for a safe and effective wash.
09/22/2021
Frankie S.

United States
Cyclone 10X Wash Pad
This thing is PLUSH, super soft, and on the bigger side of wash pads. I would definitely buy again, however, me personally I'd get the regular cyclone wash pad not the 10X. The 10X is great, just big.
01/29/2021
Nestor, B.

United States
Simply Awesome
This thing is huge, took me about 5 minutes to fully wash a 2019 Pathfinder which is not a small car. Great product and I would absolutely buy again.
01/26/2021
Chris S.

United States
Excellent wash pad!
Really enjoy using this wash mit. So much so, that I bought another one. Perfect size and covers my crossover very well.
12/17/2020
Anonymous

United States
THE CYCLONE 10X PREMIUM KOREAN MICROFIBER WASH PAD
This sponge holds a ton of suds! It is a little on the stiff side, but I wouldn't change that. I figure it'll loosen up over time.