Rags to Riches Microfiber Detergent
Price Per Piece

Size
Retail (MSRP)

Wholesale
1 Quart (32oz)

$18.65

$16.79 - Save 10%

1 Gallon (128oz)

$36.70
$33.03 - Save 10%
Rags to Riches™ is the next generation of microfiber detergents using new breakthroughs in cleaning technology.  The advanced formula deep cleans and restores absorbency and color to microfiber towels including those used with professional cleaning and detailing products. Absolutely safe for all microfiber types and concentrated for commercial use.
Use Rags to Riches™ to soften, brighten and bring new life to all your favorite quality microfiber products.  Formulated for use with all residential and commercial washing machines, including HE. Safe on all textile types including microfiber, cotton, chamois, and other fabric blends.
Recommended Use:
For small or lightly soiled loads use 1 ounce.
For large loads use 2 ounces
Pre-soak heavily soiled and/or hydrophobic towels in a bucket of water mixed with 1-2 ounces of Rags to Riches™ prior to washing
For best results, wash with warm water and dry on a low heat setting or hang to dry
Do NOT use with fabric softeners or bleach and avoid mixing microfiber products with other non-microfiber products in the same wash load
Do NOT wash darker / bolder color products with white / lighter color products in the same wash load to reduce the risk of dye bleeding
Customer Reviews
Write a Review
Ask a Question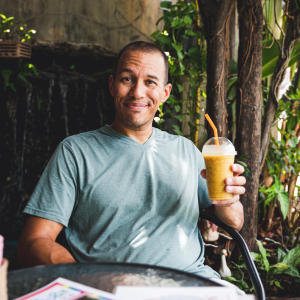 JC
01/17/2022
Joel C.

United States
Works while it lasts.
Purchased my bottle from Amazon 6 months ago. Kept indoors. Product does work. The side measure never worked because it was clogged. The bottom 1/8 portion turned into jelly.
01/02/2022
James H.

United States
Rags to riches detergent
Rags to riches detergent is amazing… 1 oz in bucket, hand washing, left soak 3 hrs. Unbelievable how much dirt came out ! And when dried overnight towels were like new again. Glad I bought the gallon. ! This soap is amazing. Your towels will last way longer and you wont be grinding extremely tiny dirt particles back into your paint. I'm sold. This is a great tool to have.!
12/17/2021
Richard E.

United States
Great Stuff!
This product does exactly as described. It cleaned, conditioned, even restored my microfiber cloths by removing stains. I would definitely purchase this product again.
10/28/2021
kurt w.

United States
good products fast shipping
little to say that the shipping was fast, error free and the products are good quality!
10/05/2021
James E. Grande

United States
Detergent Works
Works Great!