Price Per Pack

Size

Retail (MSRP)



Wholesale
16" x 16"

$21.95

$12.40 - Save 43%

16" x 24"
$20.95
$12.15 - Save 42%
Bulk Pricing

Size
Quantity

Price Per Piece

16" x 16"

Coming Soon

Coming Soon

Coming Soon

Coming Soon

16" x 24"
Coming Soon

Coming Soon

Coming Soon

Coming Soon

The Eagle Edgeless 500 is 500gsm of plushness, softness and performance!  It's the #1 selling choice of numerous automobile manufacturers, collector car clubs, professional restorers, detailers and car/truck/motorcycle/boat/airplane lovers everywhere and selected by the Huntington Beach Concours d'Elegance as the towel of choice for all participants. Simply the best FOR the best.
Recommended Uses:
Removal of Detailing Sprays / Wax / Compound / Sealant / Glaze / Polish  

Buffing and Polishing Chrome / Shiny Metals / Glass / Mirrors

Polishing Wheels and Rocker Panels

Rinseless / Waterless Washing

Instant Detailing

Spray Waxes and Buffing; Final Buff 

Drying Touch-Up (Small/Medium-Size Areas)
Additional Product Details:
Professional Detailers Advice: "The Eagle Edgeless is probably the best multi-purpose detailing towel available for the money. Use the different weights and colors available to minimize the risk of cross-contamination and assign a specific color to a specific purpose'"

Perfect for Detailing Sprays and "No Rinse / Waterless Wash" Type Products

The Plush Pile Allows You to Use Confidently with All Types of Detailing Sprays, Waxes, and Polishes

No Tags and Edgeless Design = No Scratches

Made From AA-Grade Microfiber Yarn 

Extremely Durable - Ability to Withstand Hundreds of Washings with Proper Care

Towel Softness Increases With Each Washing

Manufactured in South Korea on the Highest Quality German Microfiber Production Equipment (Karl Mayer)

NOTE

: Due to the Edgeless Design Some Minor Fraying is Possible from Washing. Simply Snip any Loose Fabric with Scissors and the Towel is Back to New
Product Information
GSM:  500 GSM

Blend:  70% Polyester / 30% Polyamide

Weave:  Circular Knit

Border / Edging:  Edgeless 

Country of Origin:  South Korea
Care Instructions
View our Microfiber Care Instructions
Customer Reviews
Write a Review
Ask a Question
06/29/2022
Garry L.

United States
Awesome!
Awesome soft high quality micro fiber!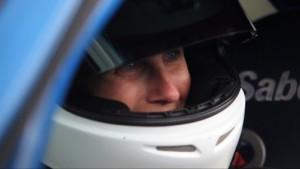 SE
06/06/2022
Stephanie E.

United States
Eagle Edgeless 500: Excellent Product
Outstanding product at a fair price. The only thing I use on my cars.
05/28/2022
Troy S.

United States
Always great products
Bought from the rag company a few times. The products I ordered arrived fast and work extremely well.
05/11/2022
Cristian C.

United States
amazing
The perfect towel for that secondary wipe of for coating. The longer plush fibers help me prevent high spots.
02/09/2022
Tim W.

United States
Best towels for the money
The Rag Company is my go to place to buy all of my towels for my two cars and the Eagle Edgeless 500 are my favorite. The price is right and the quality can not be beat. Only the best for my Teslas.