Price Per Pack / Piece

Size
Retail (MSRP)

Wholesale
16" x 16" (10-Pack)

$17.00

$9.00 - Save 47%

 Bulk Pricing

Quantity
Automatic Discount
2+ Packs

5% Off Per Pack
5+ Packs

10% Off Per Pack
10+ Packs
15% Off Per Pack
The Edgeless 300 all-purpose terry microfiber detailing and cleaning towel is excellent quality, value-priced, durable and has a super soft premium 70/30 blend. With an endless amount of different uses, these miracle cleaning microfiber terry towels are the #1 choice for cleaning, scrubbing, dusting, mopping, drying, detailing, and wiping just about anything, anywhere, anytime you need dust, dirt and germs eliminated.
Recommended Uses:
Removal of Polish / Glaze / Sealant

Removal of Ceramic Coatings (Perfect Weight / Softness / Short Pile = Excellent Performance)

Interior Cleaning - All Surfaces Including Leather, Vinyl, Plastic, Carpet, Metal, Wood and More
Additional Product Details:
Professional Cleaning Tip #1: "Fold the towel into quarters to create eight different fresh, cleaning sections.  As each section gets used / dirty, rotate to the next clean section to maximize your towel utilization" 

Excellent All-Purpose Detailing and Cleaning Towel

Label-Free / Non-Abrasive

Quickly Removes Excess Polish, Glaze, and Sealants with Ease

Premium 70/30 Blend and Edgeless Design = Totally Paint Safe

Use Damp for General Cleaning, Wet for Scrubbing Heavily Soiled Areas and Dry for Dusting

Safe To Use On All Electronic Equipment and Other Sensitive Surfaces

Extremely Durable - Ability to Withstand Hundreds of Washings with Proper Care

Manufactured on the Highest Quality German Microfiber Production Equipment (Karl Mayer)

NOTE

: Due to the Edgeless Design Some Minor Fraying is Possible from Washing. Simply Snip any Loose Fabric with Scissors and the Towel is Back to New 
Product Information
GSM:  300 GSM
Blend:  

70% Polyester / 30% Polyamide

Weave:  Terry
Border / Edging:  

Edgeless

Country of Origin:  China
Customer Reviews
Write a Review
Ask a Question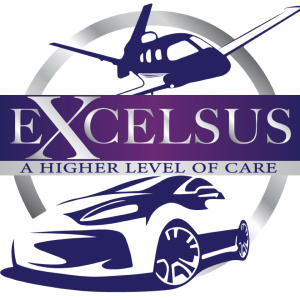 MW
10/13/2022
Marvin W.

United States
Great Towels
The towels have working great
04/20/2022
John S.

United States
Workhorse
I have more of these towels than any other in my cabinet. They are extremely versatile (polish removal, sealant application, cleaning, interior, etc.). They are soft enough to not cause damage on average or harder paint and the low pile allows for easy clean up of polish residue and other contaminates. They do have a tendency to stain, but an overnight presoak and/or a spot scrubbing will prevent this 90+% of the time.
11/14/2021
Jonald C.

United States
The best
The best quality in microfiber towels that I've used
10/05/2021
James C.

United States
Serviceable towels
This towel handles all the down and dirty work very well. Glad to have it in my arsenal.
03/26/2021
Philip T.

United States
These towels are amazing.
I am just getting into the detailing craze and am hoping to preserve the investment in my vehicles by taking better care of them. Given the price of new cars today, it makes a lot of sense to learn how to take care of them. In this spirit I've purchased a number of micro fiber towels and have to say, these towels are the softest and nicest of all the ones I've purchased. In this case you do get what you pay for.