Price Per Pack / Piece

Size
Retail (MSRP)

Wholesale
16" x 16"  (2-Pack)
$16.00

$12.00 - Save 25%

20" x 24"
$16.00
$11.00 - Save 31%
25" x 36"
$24.00
$16.00 - Save 33%
Bulk Pricing

Size
Quantity

Price Per Piece

16" x 16"
5+ Packs

$7.20 - Save 10%

10+ Packs

$6.40 - Save 20%

20" x 24"
5+ Packs

$14.60 - Save 9%

10+ Packs

$13.90 - Save 13%

25" x 36"
5+ Packs

$22.50 - Save 6%

10+ Packs

$21.75 - Save 9%

The Liquid8r is a twist loop drying towel that has the "flop" and satisfying weight that many people love in drying towels (1100gsm). Featuring a premium 70/30 blend and hemmed "hidden" edge, this large towel is tough on water but soft on paint. Compared to our other premium drying towels, the Liquid8r features a longer "loop" design and a unique color to our drying towel lineup. Everyone has a preference when it comes to drying towels, but the Liquid8r is our recommendation for anyone new to microfiber drying towels. 
For the best experience with the Liquid8r Drying towel, we recommend pairing it with P&S Paint Gloss as an effective DRYING AID! We find that Twist Loop weaves glide much smoother on paint with the help of a drying aid.

Please Note: Due to the longer closed loop structure of the Liquid8r, a loop may occasionally snag while drying. Simply take a pair of scissors and snip the thread to return the towel to new. Due to the unique tight weave design, there is no reason for any concerns about unraveling.  We recommend washing the towels after every use to preserve the absorption and soft feel.
Product Information
GSM:  1100 GSM
Blend:  

70% Polyester / 30% Polyamide

Weave:  Twist Loop
Border / Edging:  

Hemmed Hidden / Edgeless Design

Country of Origin:  China
Care Instructions
View our Microfiber Care Instructions
Customer Reviews
Write a Review
Ask a Question
07/20/2022
Lauro G.

United States
Great Drying aid
Great but bought the wrong size and that was on me
06/29/2022
Garry L.

United States
Awesome!
Love the Eagle 500 Edgeless Micro Fiber!
04/19/2022
Ed H.

United States
Great Product
Great experience. They absorb nicely and don't streak. I have a black ceramic coated SUV and I needed a drying towel that didn't scratch and was easy to use. I purchase other microfiber rags to use from TRC and it just made sense to stick with one company for all my towel needs. I'll continue to buy my towel products from TRC.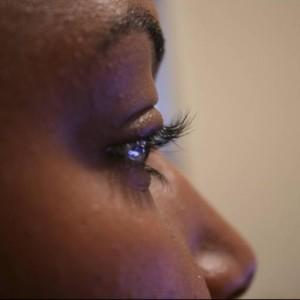 KP
03/11/2022
kerryann p.

United States
My new favorite drying towel
Dries two SUVs. Love it?
02/16/2022
Nick

United States
Great towel
My first use of this towel was amazing to say the least. It soaked up the water but the towel itself never really felt wet. The towel got heavy but not wet like other drying towels I've used. I used one 20x24 to dry an entire Honda CR-V. Will purchase more